eHouse home automation wireless or wired version for installation in a wall socket. New controllers eHouse CAN / RF – working on CAN serial bus or a wireless MESH PRO (863MHz, 902MHz, 915MHz) networks.

Intelligent House
"eHouse CAN/RF" intelligent building is installed in the wall box 60mm deep. It allows you to perform the installation:
wires – CAN serial bus
Wireless / RF (on one of the selected frequency bands)
hybrid / mixed (wired / wireless – radio) under the supervision eHouse.PRO server
Drivers consist of 2 or 3 modules installed in tiers (of plug-in directly in the connector).
1. CAN microprocessor controller eHouse
2. relays and dimmers module
3. RF radio module on one of the selected bands
Smart House eHouse CAN
It is a very small microprocessor controller housed in a standard wall socket fi. 60mm height 20mm.
The microprocessor controller has the following functionality:
4 intelligent outputs On / Off with driver for the relays + connector to install the relay module / dimmer. The outputs works in single mode or drives, cutoff, servo mode (double)
4 Smart Inputs On / Off – to connect any switches, sensors
4 intelligent PWM/DC dimmers outputs without drivers + connector to the relay module / dimmer
4 inputs intelligent measurement inputs to regulate physical values (derived on the connectors)
switching power supply 7-24V = > 5V/500mA
Optional infrared transmitter and receiver
CAN-bus serial interface for wired operation
Optional cables to connect the inputs of intelligent switches or sensors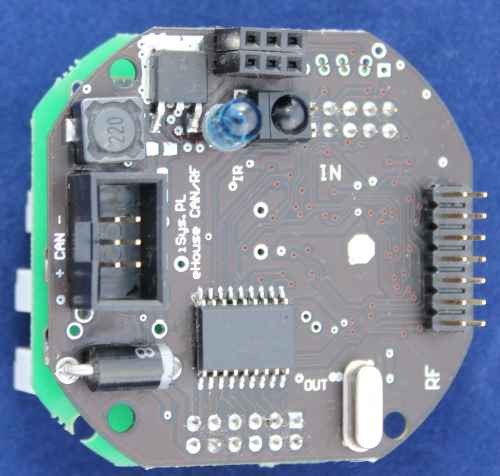 Smart House eHouse Relay Module CAN / dimmers
It is a miniature module (fi 60. height of about 23mm) for installation in a wall socket for direct connection to eHouse CAN controller.
Relays / dimmers module has the following functionality:
contains 4 relays 230V/5A – for switching electrical appliances (common terminals shorted)
contains 4 PWM 12VDC/2.5A LED RGBW drivers dimmers
connectors for direct plug in eHouse CAN controller
Optional connector for LED lighting
Optional soldered cables for connection 230V sockets and LED lighting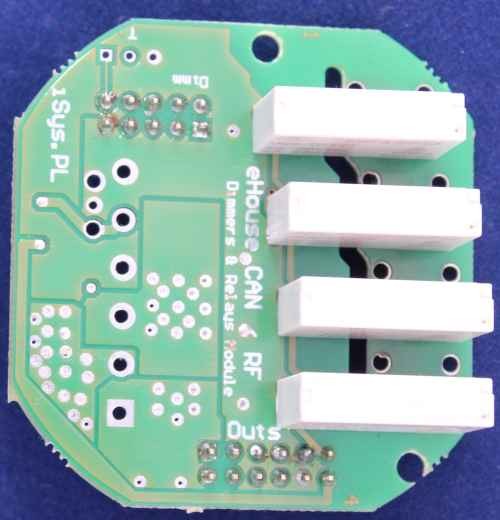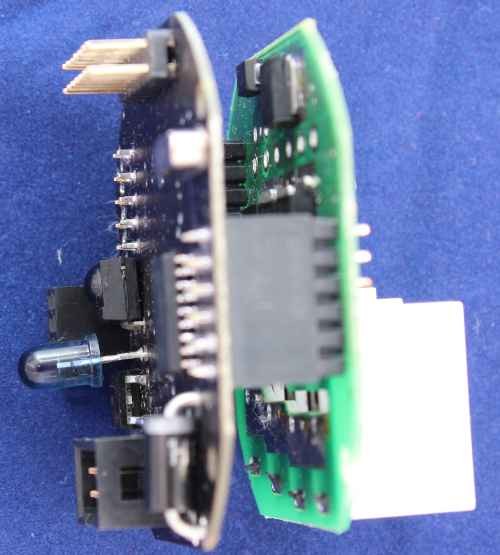 Smart House eHouse RF
eHouse CAN intelligent controller includes software that support both wired and wireless operation.
The functionality of wireless smart home "eHouse RF" is achieved by plugging in the radio module for one of the selected frequency bands.
It has the following functionality:
contains a professional RF Microchip radio module MESH PRO on one of the bands
26 operating channels of radio
RF radio module
antenna
optional temperature sensor
optional IR receiver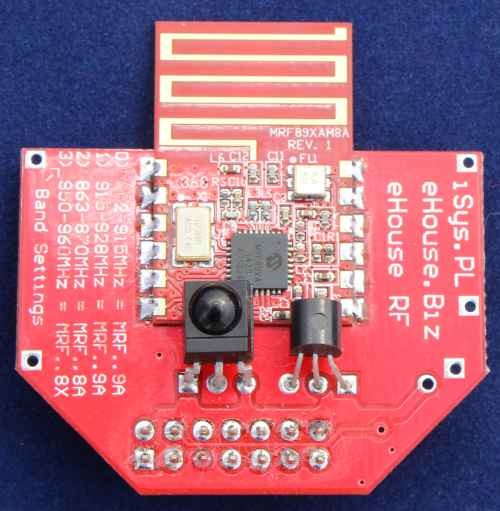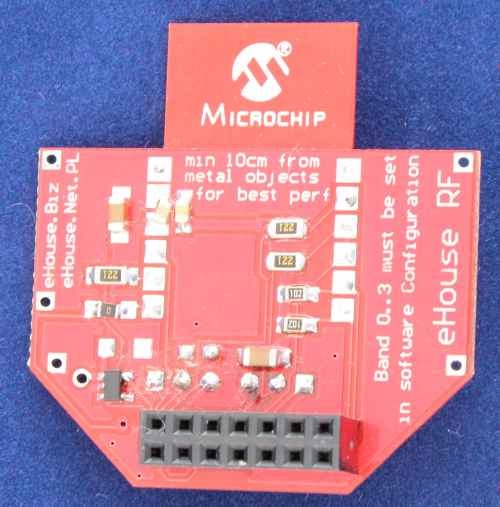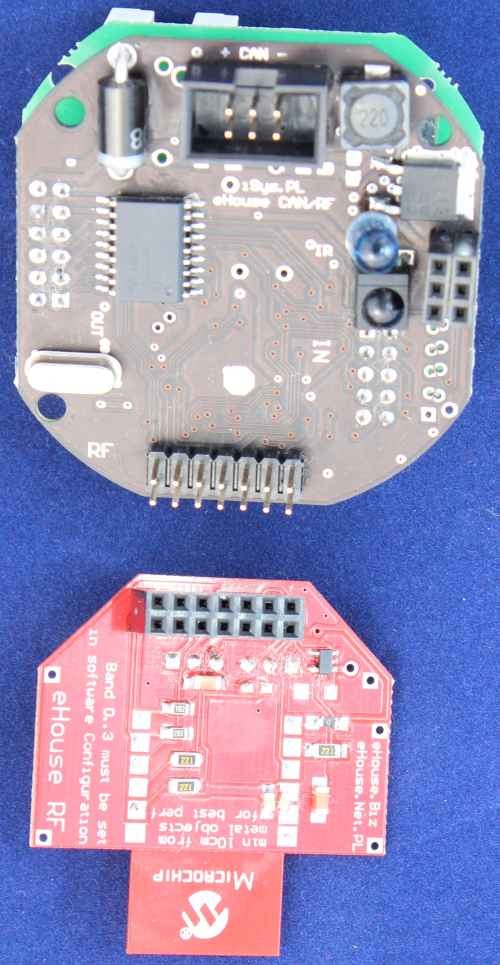 Smart Home RF / CAN eHouse wireless / wired. documentation
Inteligentny Dom RF / CAN eHouse wireless / wired. documentation